And like that Amazon Prime Day 2021 is now over. We saw huge savings across the board on smart home devices, laptops, phones Fitbit, Apple Watch, and Amazon's own devices of course.
Based on data provided from Amazon, the most popular Prime Day purchase this year was the Fire TV Stick 4K Ultra which was almost half price at £26.99. Other top purchases included the Shark Anti Hair Wrap Cordless Vacuum Cleaner which had £50 off, the GoPro Hero 8 Black Bundle, and the Oral-B Smart 6 6000N electric toothbrush.
Audio devices were also popular buys. At the top of the list were the Ultimate Ears Wonderboom Portable Bluetooth speaker, Sony WF-1000XM3 Wireless Noise Cancelling earphones, and the Sennheiser HD 450BT Bluetooth headphones. 
Here we're going through deal highlights, and more importantly, deals that are still available. If you want to keep your finger on the pulse of what's to come, we're also looking into rumours of another Prime Day this year.
If you are visiting us from the US, visit our dedicated US article all about the best Amazon Prime Day deals.
Best Amazon Prime Day 2021 deals
Below are some of the best deals we saw this year:
QUICK LINKS
Best Amazon deals you can get right now
Below are a few excellent Amazon deals that are still available:
1.

Amazon Paperwhite Essentials Bundle (8GB)
From: Amazon
Was: £172.97
Now: £122.97  (£50 off for Prime members)
View Deal
This bundle gets you the 6in Kindle Paperwhite with an Amazon leather cover and a 9W power adapter with £50 off this Prime Day.
2.

Microsoft Surface Laptop Go (i5, 8GB, 256GB)
Now: £764  (£135 off)
View Deal
This is a great deal on the Surface Laptop Go, a device that only launched last October. Save £135 on the top-spec Intel Core i5 model with 8GB of RAM and a 256GB SSD – down to a much more appealing £764. If you'd prefer, the 128GB model is down to £589 with a £110 discount.
3.

Samsung Galaxy Buds+
Now: £59  (£100 off for Prime members)
View Deal
Amazon is selling 2020's Samsung Galaxy Buds+ for as little as £59, the lowest price we've seen. You'll need a Prime membership though. 
4.

Microsoft 365 Family + Norton 360 Deluxe (15 months)
From: Amazon
Was: £183.99
Now: £45.99  (£138 off for Prime members)
View Deal
Save an incredible £138 on Microsoft 365 for Family bundle with Norton 360 Deluxe with 3 extra months (usually 12 months). This is currently the cheapest price around.
5.

Adobe Creative Cloud – 1 Year Subscription to All Apps
From: Amazon
Was: £596.33
Now: £356.99  (£293.34 off)
View Deal
6.

Amazon Fire HD 10 (32GB)
From: Amazon
Was: £149.99
Now: £79.99  (£70 off)
View Deal
The just-released Fire HD 10 is almost half price in the Prime Day sale. It's a real bargain at this price thanks to its colourful 10in screen and extra RAM which makes it more responsive than the 2019 model.
It has Alexa built in and is great for entertainment with Netflix, Amazon Video and lots of other games and apps.
Read our full review of the Fire HD 10 (2021). 
7.

Amazon Echo Dot (3rd-gen)
Now: £19.99  (£20 off)
View Deal
This isn't the newest version of the Echo Dot (that'd be the 4th Gen Echo Dot), but thanks to Amazon Prime Day it's a really cheap way to get your hands on an Alexa smart speaker.
Prime members can also get a further £10 discount if bought with the Ring Video Doorbell.
8.

Amazon Echo (4th gen)
Now: £54.99  (£35 off)
View Deal
Read our Echo (4th gen) review, which awarded the device four stars and a Tech Advisor Recommended badge. This is a great deal exclusively for Prime Members.
The deal also includes a free TP-Link Smart Bulb for free.
9.

Apple iPad Air (2020, 64GB, cellular)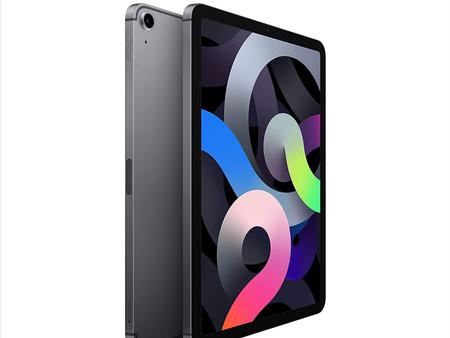 Now: £672.18  (£36.82 off)
View Deal
Nowhere near the savings Amazon had on this model before Prime Day, but it's still one of the biggest discounts around.
10.

Xiaomi Redmi Note 10 Pro (6GB/128GB)
Now: £229  (£40 off)
View Deal
A fantastic screen, a 108Mp camera and awesome battery life make this budget Xiaomi phone difficult to ignore – read our full review.
11.

Amazon Fire TV Stick 4K Ultra HD with Alexa Voice Remote
Now: £26.99  (£23 off for Prime Members)
View Deal
Turn your 4K TV into a smart TV with Alexa voice control. The 4K Fire TV Stick was given four and a half stars and a Recommended Award in our review. 
12.

Fitbit Versa 3
From: Amazon
Was: £199.99
Now: £168.29  (£31.70 off)
View Deal
13.

Ecovacs Deebot Ozmo 920
From: Amazon
Was: £449.98
Now: £299  (£150.98 off for Prime Members)
View Deal
We think this is an excellent robot vac even at full price, so this is an amazing deal for Prime Members.
14.

Apple 12.9in iPad Pro (2020, 256GB)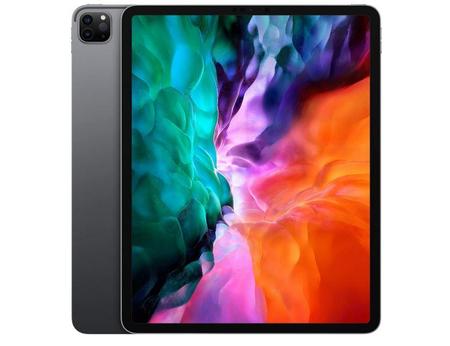 Now: £909.79  (£159.22 off)
View Deal
Get a whopping £159 off the iPad Pro 12.9in from 2020. This isn't a Prime-only deal so all Amazon customers can buy it, but we don't know how long it'll be available at this price. See our full review for more info.
15.

Amazon Echo Buds
From: Amazon
Was: £119.99
Now: £49.99  (£70 off for Prime Members)
View Deal
Amazon's Echo Buds are its answer to the Galaxy Buds and Airpods. Find out more in our Echo Buds review.
16.

Amazon Music Unlimited for 4 months
From: Amazon
Was: £9.99 per month
Now: Free  (£39.96 off)
View Deal
Amazon is offering four months of Music Unlimited for free to new customers (who haven't had a trial or subscribed to Music Unlimited before). The service, which is the individual plan, now also includes hi-res audio for free.
17.

Microsoft Surface Pro 7 (i5, 8GB, 128GB)
Now: £749  (£280 off for Prime members)
View Deal
The Surface Pro 7 might have launched in 2019, but it remains an excellent 2-in-1 PC. That's especially true in this Prime Day deal, which drops the mid-level model to just £749 – a £749 discount on the RRP. In exchange, you get an Intel Core i5 processor, 8GB of RAM and a 256GB SSD. The same model is available from the Microsoft Store for £1069.
It's sold out fast, but you can still get it at this price if you don't mind waiting up to 8 weeks.
18.

Audible: 3 Months
From: Amazon
Was: £7.99 per month
Now: Free  (£24 off for Prime Members)
View Deal
The deal is back! New customers can get three months of Audible for free ahead of Prime Day.
19.

Kindle Unlimited for 3 months
From: Amazon
Was: £7.99 per month
Now: Free  (£23.97 off)
View Deal
Kindle Unlimited allows unlimited reading across over a million titles, along with access to audiobooks and magazine subscriptions. Prime members can now claim three months for free.
20.

Amazon Prime Video
Now: Up to 50% off films and shows  (For Prime members)
View Deal
Prime members can now get up to 50% off shows and films on Prime Video as an early Prime Day deal.
Will there be another Prime Day in 2021?
Prime Day might have ended on 22 June, but it's possible we might see another one later this year. Amazon had considered a second Prime Day in the autumn as reported by Vox Recode, though it's unclear whether that remains the case
If Amazon does decide to have a second Prime Day, it's possible the retailer will mirror last year's schedule. Due to the pandemic, Amazon delayed Prime Day 2020 to 13-14 October, departing from its usual mid-July date. The move proved to be a huge success for Amazon, which tripled its profits and grew its net income to US$6.3 Billion up from the $2.1 billion from the year before. 
Plus, a mid-October date would also leave sufficient room before Black Friday and Cyber Monday sales begin in November – though those events have been encroaching earlier into the Autumn months of late.
If there is a Prime Day: Part Two, you'll be the first to know here!
Prime Day deals we expect next Prime Day
Amazon devices and services are definite
There isn't much science to this. Amazon is sure to have Echo, Fire, Kindle, and Ring discounts on Prime Day as they have in the past – what's uncertain is how much you'll save on the devices and what sort of bundle deals you might see. 
The biggest deals we saw this year included up to 50% off Echo speakers and displays including an Echo Show bundle with Ring Doorbell for £50.
We also accurately predicted that Amazon would launch extended trials of its services such as Amazon Music HD and Audible. In March 2021, Amazon had a promotion that included three months of Audible for 99p. As we predicted, the offer returned this year.
It's likely Amazon will bring back service offers too at its next Prime Day. Though what we'd really like to see is an extended Prime trial beyond the current 30-day limit.
Expect another big push towards third-party sellers
Prime Day 2020 marked the biggest sales for small and medium businesses on Amazon, which form the bulk of the retailer's third-party sellers. Sales surpassed US$3.5 billion over Prime Day last year, a 60% increase from the previous year.
In 2020 Amazon held a promotion just before Prime Day, that gave customers who spent £10 on small businesses a £10 credit to spend during Prime Day. It brought that offer back this year, so it wouldn't be all too surprising if Amazon brought it back again a third time. 
How to get the best Prime Day deals
With so many products on offer, it can be overwhelming to know what to buy and whether you should buy it. Here are few things to keep in mind:
Make a shortlist of the products you really want and start looking at average prices now, and Amazon's current price
Ensure you're already logged into your Prime Account so there's no fumbling around on the day – sign up for the 30-day free trial if you don't have Amazon Prime
Make sure your payment and shipping information is up to date now to be ready to make quick purchases on the day.
Consider turning on Amazon's 1-click purchase option so you can beat the masses to the deal as soon as it's announced
Use the Watch this Deal button on upcoming deals you see on Amazon's website, to make sure you don't miss them.
Join the Waitlist for products that say 100% claimed, because people often change their minds and don't buy. You'll get a notification to alert you if more become available.
Remember to compare prices against rivals (see next section)
You might also find the following deals round-ups useful in the run-up to Prime Day and beyond:
Prime Day rivals from across the web
As Amazon Prime Day grows, the company's competitors have begun joining in with the fun. Keep an eye on the following retailers for deals to rival Amazon's when Prime Day arrives:
See more detail about each of the Prime Day alternatives in the UK in our Prime Day rivals round-up.
What is Amazon Prime Day?
Prime Day is a major sale event hosted by Amazon that offers exclusive discounts to its Prime members. Amazon launched its first Prime Day in the summer of 2015, to celebrate its 20th birthday. Prime Day 2021 will be the company's seventh such event.
Some of the most popular tech categories across previous Amazon Prime Days have been video game consoles and headphones, while some of the top-selling products were Amazon's own Echo Show and Echo Show 5, and the Fire 7 tablet. The PlayStation Classic and Oral B electric toothbrushes were also popular purchases.
Customers need to have a Prime membership to access Prime Day promotions or deals. Here's our step-by-step guide on signing up, or go to Amazon now to get its 30-day free trial.
The Amazon Prime service started out as a way to get unlimited next-day delivery, but quickly evolved to include additional benefits such as access to Amazon's Netflix rival service, Prime Video, Twitch gaming, Prime Now and more. Here's everything you need to know about Amazon Prime benefits. 
How to get Amazon Prime
As mentioned, the catch to Prime Day is you need to be an Amazon Prime customer to access the deals.
Remember Amazon also offers a 30-day free trial of Amazon Prime, and even free trial Prime members can get Amazon Prime Day deals. You can sign up to the Amazon Prime free trial here.
Here's how you can get Prime for free via Vodafone. You can find out more about Amazon Prime and the huge number of features it offers in our complete guide to Amazon Prime.
Be sure to cancel your subscription before your free trial ends to avoid being charged, unless of course you find yourself enjoying it! Find out more about how to…