While it's true that Huawei's ongoing dispute with American authorities means that it doesn't currently have access to the Google Play store – which hampers its phones' software experience for many – there can be no question about the quality of its hardware.
In 2020, we were impressed with the Huawei P40 and Mate 40 series, but what does 2021 have in store? We look ahead to what you can expect from the – now officially teased – Huawei P50 series.
When will the Huawei P50 be released?
For the past few years, Huawei has kept a regular release cycle, with the P20, P30 and P40 lines all announced at the end of March and released a week or so later. Among other things, tipster @RODENT950 on Twitter cited an original arrival time for the P50 line between 26 March and 28 March, right at the tail end of the month.
And if anyone still wonders about those models.

Standard – new Lite
Pro – new standard
Pro+ – new Pro

P50 K9000E
P50 Pro/Pro+ K9000 https://t.co/UiWGM9hH9T

— Teme (特米)😷 (@RODENT950)
February 15, 2021
Since then, the same leaker has tipped that the phones will feature a new Sony camera sensor, which was unveiled in April (more on that below), confirming a delayed launch.
One evolving aspect to the P50 line's release is potential scarcity, with reports from both Nikkei Asian Review and China Securities Journal suggesting that Huawei has placed significantly smaller orders for components for its 2021 smart devices.
NAR has learnt that Huawei has apparently informed its suppliers that its smartphone component orders may be reduced by as much as 60% this year; ordering enough parts to manufacture between 70 million and 80 million smartphones, down from 189 million in 2020 and 240 million in 2019 (as cited by TechRadar).
CSJ also suggests that the manufacture and delivery of Huawei's devices could suffer from delays this year as well, however, a new report from Chinese site Zol suggests that, while the P50 series is indeed delayed, the reason for this isn't a manufacturing or supply problem but rather a software issue; stemming from the company's own HarmonyOS, which we dive into more on later in this piece.
And, in case you were wondering, it's thought this shift all stems from the ongoing effects of the US entity list, which so far hasn't been altered under the Biden administration.
In the final moments of its 2 June HarmonyOS launch event, Huawei actually teased the P50 Series, showcasing the image at the top of this piece following it with the statement "for reasons you are aware of, a launch date has not yet been set, but we are trying to figure out how to make this great product available to you." This suggests that perhaps even Huawei is unsure of when consumers will be able to get hands on their next flagship phone.
Later in June, Weibo user @TechnologyIsInteresting deciphered a binary code that suggested the series will debut on 29 July.
We discuss the ramifications of HarmonyOS and its relationship with the P50 series in episode 68 of our weekly podcast, Fast Charge:
How much will the Huawei P50 cost?
Pricing has been reasonably consistent for the last few years, as you can see from this breakdown of the previous models.
P20 – £599/€699
P30 – £699/€799
P40 – £699/€799
Hopefully, Huawei will stick with this when the P50 arrives, offering it for £699/€799. Of course, if you're happy to spend more on your device, then you can always move up to the Pro or Pro+ models, which offer additional features. In the P40 lineup, the prices for these models are £799 and £999 respectively, and the 2021 catalogue will likely walk a similar line. 
To see where the extra money goes, read our Huawei P40 vs P40 Pro vs P40 Pro+ comparison. 
What features and specs can we expect to see in the Huawei P50?
As the Huawei P50's arrival moves closer, there are a variety of sites now reporting specs and features that they claim have been leaked by contacts within Huawei.
Processor
South Korean site The Elec, cited "people with direct knowledge of the matter," suggesting that, despite the fact that in August 2020, Huawei President Richard Yu warned that the company may no longer be able to source Kirin chips after 2020 thanks to the US restrictions, the P50 Pro and P50 Pro+ will arrive with the Kirin 9000 that first appeared in the Mate 40 Pro, and has been seen more recently in the Mate X2 foldable.
The aforementioned @RODENT950, meanwhile, was the first to suggest that the base Huawei P50 may instead use the marginally less powerful Kirin 9000E SoC.
Whether Huawei has found another manufacturer, or simply stockpiled enough Kirin 9000 chips already to use them in the P50 Pro and Pro+, we'll find out come launch. The 9000 is an impressive design based on a 5nm die with 5G integration, which should bring improved performance and battery life over the P40 series. 
Should the American interference prove too much, then it's possible that Huawei will move from its Kirin processors to MediaTek, although there has been nothing to confirm this so far.
Weibo user Xuan Mian XPro claims that the initial wave of Kirin 9000-powered phones will only arrive as 4G variants, with 5G versions coming later. While Weibo tipster Bald Panda suggests that rumoured 4G-only Qualcomm Snapdragon 888 variants may also fill the void of Huawei's P50 Kirin chip shortage, for devices destined for markets where any sort of 5G infrastructure is yet to take hold.
Display
Of the rumours we've seen, there's been little agreement on how large the panel on the P50 will be. Some state 6.22in with a 2340×1080 resolution, while others that it will be 6.58in with 2640×1200.
Prolific leaker @OnLeaks shared a render of what's claimed to be the P50 Pro, allegedly measuring in at 6.6in but in near-identical dimensions to the standard 6.1in P40. Based on this, it's possible that the P50 will measure in at 6.22in while the P50 Pro will sport a larger 6.6in screen. 
OnLeaks later expanded on the P50's leaked spec sheet, with mention of a flat 6.3in display with a centrally-positioned single hole-punch selfie camera and an in-display fingerprint sensor, set into a metal-framed, glass-backed body, measuring 156.7mm x 74mm x 8.3mm (10.6mm if you include the rear camera bump) with stereo speakers into the top and bottom.
Those hoping for 120Hz refresh rates look likely to be disappointed though, as even the recently announced Mate 40 Pro only comes with a 90Hz panel. All the rumours we've seen so far seem to suggest that this will be the case with the P50. While this will be an improvement on the base P40 which only managed 60Hz, it means the Huawei phones will be missing a flagship feature found on many of their rivals, particularly the OnePlus 8T and Samsung Galaxy S21. 
Cameras
Cameras have long been an impressive area for Huawei and during the company's HarmonyOS launch on 2 June, when teasing the P50 Series, Huawei's Richard Yu proclaimed that it would lift "mobile photography to a new level."
On the P40, we were blown away by the quality of the images from the compliment of 50Mp f/1.9 wide-angle, 8Mp f/2.2 3x telephoto and 16Mp f/2.0 ultrawide optics.
The big shift with the next P Series cameras looks to be the addition of a 'liquid lens', according to numerous Chinese sources – something rival Xiaomi already introduced on its first foldable, the Mi Mix Fold.
As spotted by GSMArena, established Chinese tipster Digital Chat Station made mention of the technology, likely to be paired to Sony's rumoured IMX782 image sensor. Meanwhile, a post on AnTuTu's website, stated that numerous sources have suggested Huawei will be implementing the technology in its devices "for the first time next year."
As for what a liquid lens actually does, it'll supposedly allow for significantly faster autofocus speeds – down to a matter of milliseconds – akin to the human eye. It'll also be able to deliver superior image stabilisation and better yet, should prove more durable than existing equivalent camera systems.
Due to these strengths, it's thought that Huawei will use this feature on the P50 line's telephoto sensors, as opposed to the primary camera.
The main camera is set for upgrades too, though. It's tipped to feature the IMX800 sensor; the first 1in smartphone image sensor (i.e. the largest sensor you'll find in any phone), granting a huge advantage in image quality, especially in low light.
Main + ultra wide + tele
Main + Ultra wide + periscope
Main + Ultra wide + tele + periscope + ToF https://t.co/5IWs05O3p6

— Teme (特米)😷 (@RODENT950)
February 24, 2021
As for what the entire camera lineup across the range might look like, the main change is likely to be the telephoto/zoom configuration across all three models, along with a ToF for the Pro+. This is likely the same 5Mp camera mentioned in some reports, to aid with depth perception and focusing for portrait and night modes.
Following on from the above tweet, come April additional details were shared about the rumoured camera hardware across the range, with continued usage of an RYYB sensor in numerous cases, as well as a shot of the potential layout of the camera setup on one member of the P50 series.
#HuaweiP50Series cameras are currently these

P50
IMX 707Y 1/1.18″ (RYYB)
IMX 600 (UW) 1/1.74″
OV08A10 (Tele)

P50 Pro
IMX 707Y 1/1.18″ (RYYB)
OV64A (U-W) 1/1.34″
5X periscope (RYYB)

P50 Pro+
IMX 707Y 1/1.18″ (RYYB)
OV64A (U-W FFL) 1/1.34″
3x tele (RYYB)
10x periscope (RYYB) pic.twitter.com/9lY0zWO2ip

— Teme (特米)😷 (@RODENT950)
March 26, 2021
The original renders shared by @OnLeaks seem to sport a single front-facing hole-punch camera on the alleged P50 Pro, down from the dual offering of the P40 range. This makes sense, given the amount of screen real estate a dual-hole punch takes up, but there aren't any details about what the single front-facing camera might offer right now.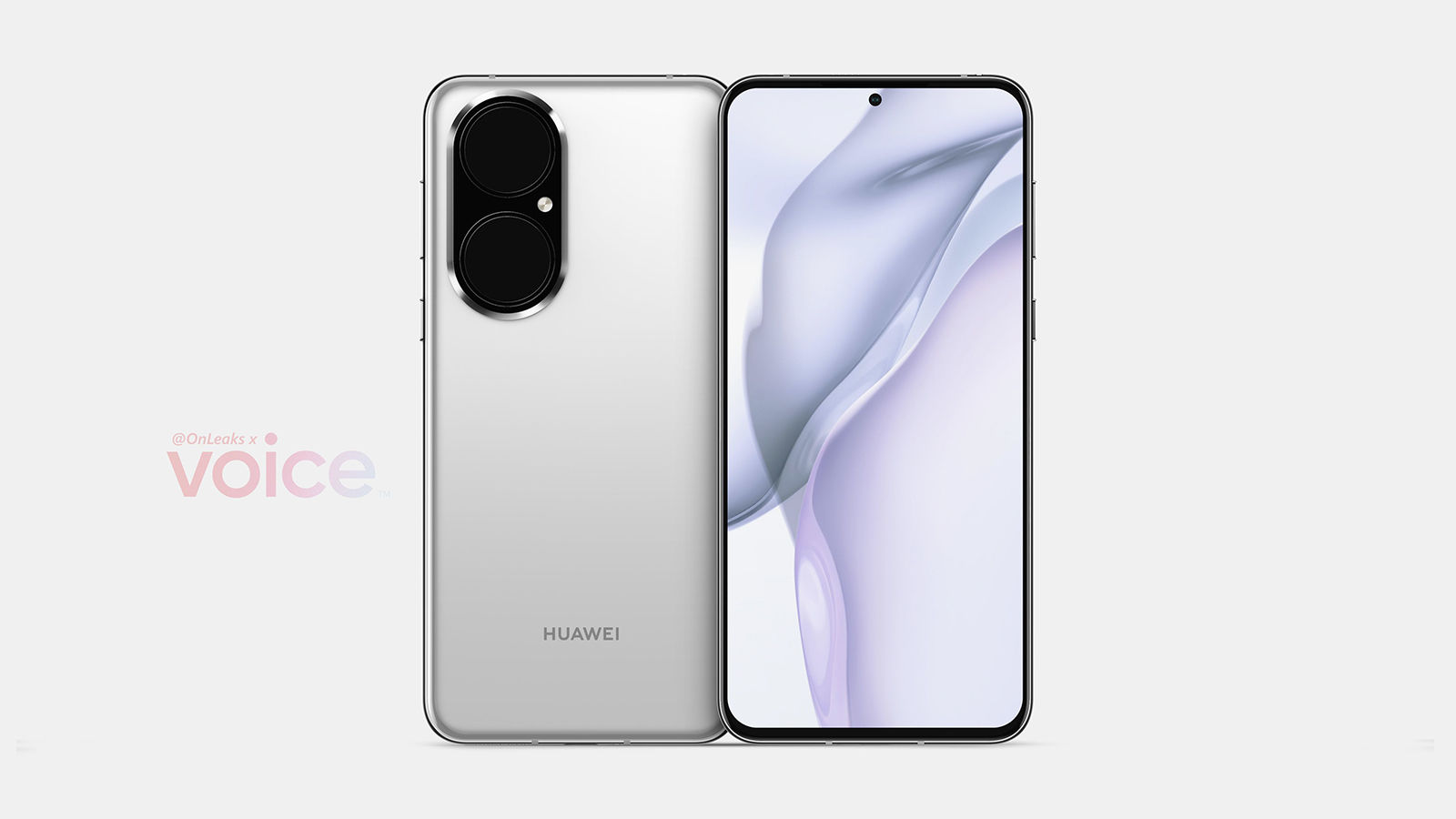 As for what the rear liquid lens system might actually look like, OnLeaks produced a trove of seemingly leaked P50 and P50 Pro imagery in mid-March, showcasing one of the most unusual looking camera setups of any smartphone in recent memory.
Renders of the Huawei P50 Pro+ have since emerged, courtesy of HoilNDI (embedded in the Tweet below), which display three cameras and a ToF sensor within the lower element, while a periscopic zoom camera resides within the top element on its own.
#Huawei #HuaweiP50ProPlus #HuaweiP50 pic.twitter.com/6eDFWoMLnm

— HoiINDI (@HoiIndi)
March 22, 2021
HoilNDI has previously leaked renders of the Pro+ with an entirely different looking camera setup (embedded in the Tweet below), closer in style to last year's P40 series. It's the inconsistencies between the two that suggests these newer images are simply more of an artist's rendition of what the P50 Pro+'s camera setup may look like, rather than showcasing a design based on insider information.
Huawei P50 Pro+ Black pic.twitter.com/LuQKG179mc

— HoiINDI (@HoiIndi)
February 3, 2021
Then there's Waqar Khan's work, which is supposedly based on rumours, leaks and schematics; resulting in a fully-realised fake teaser trailer that shows off the design of the P50 in full.
As of May, the base P50 has since been spotted in real life, with spy shots supplied by users DigitalChatStation and Technology Yu on Weibo; again highlighting the base phone's unique quad rear camera setup and bringing to light mention of Harmony OS on the phone's supposed 6.3in display (affirming Huawei's intention to replace Android out the box on the P50 line).
@RODENT950 promptly popped up again on 12 May, this time showcasing apparent press imagery of the P50 series, although some theorise that these images are simply mock-ups.
And here is the exclusive first look at the Huawei P50 Series.#HuaweiP50Pro #HuaweiP50ProPlus #HuaweiP50Series #HuaweiP50 pic.twitter.com/piL3IYqriI

— Teme (特米)😷 (@RODENT950)
May 12, 2021
Cropping in, flipping and brightening the text around the Leica logo in the image also reveals that one of the phone's cameras features a 13-90mm equivalent lens.
While Huawei's official imagery has since shed more light on what the camera setup on the back of its next flagship phone line will look like, Weibo user Bald Panda made mention the ultrawide on one entry leveraging a 1/1.18in sensor, to accompany that sizeable 1in lead camera sensor.
Chinese video sharing site Bilibili played host to additional leaked hands-on images of one member of the P50 series, with particular attention paid to the camera…