Every September Amazon holds a devices event where it announces new hardware. That could be a new Echo speaker or smart display, a Fire TV streaming device, Kindle e-reader, a new Fire tablet or Fire TV (an actual television).
Maybe it'll launch an updated home-helper robot as it did with the Astro back in 2021 or maybe – and this is the one I'm hoping for – a proper launch of Ring's Always Home cam: the mad-but-brilliant flying security camera that patrols your home.
Somehow, Amazon always manages to keep the lid tightly sealed on these new devices and you almost never hear about any leaks ahead of the launch.
It's the same in 2023: there's absolutely nothing to say what Amazon will – or won't – announce in a couple of days.
When is Amazon's 2023 hardware launch?
All we know is that there's not long to wait to find out. The event is being held on 20 September at Amazon HQ2 in Arlington, Virginia. That's a departure from the usual Seattle headquarters.
It also means it's an hour earlier: 11am ET.
How to watch the Amazon 2023 Devices & Services event launch live
You can't. As usual, there is no public livestream unlike Microsoft, Apple and Google launch events. That means you'll have to check your favourite tech news publisher (Tech Advisor, naturally) to find out what goodies Amazon has in store.
What to expect
Hardware
Although this is speculation, history teaches us that Amazon is bound to unveil around a dozen new devices – if not more – in a very short keynote.
As mentioned, the company makes more devices than you might realise. It's not just Echo and Fire TV. It may update the 2019 Kindle Oasis, and might even launch some new earbuds since the Echo Buds 2 are now over two years old.
Foundry
There's sure to be a new Fire TV Stick of some description. My money's on a replacement for the original Fire TV Stick 4K, reviewed. This was launched in 2019 and although there's now the Fire TV Stick 4K Max, that came out in 2021.
Arguably there are too many Fire TV Stick models, and Amazon might thin the lineup and have just one (new) budget HD model, and perhaps a cheaper 4K Firestick that sits beneath the 4K Max.
I doubt there will be an 8K version for a good few years yet.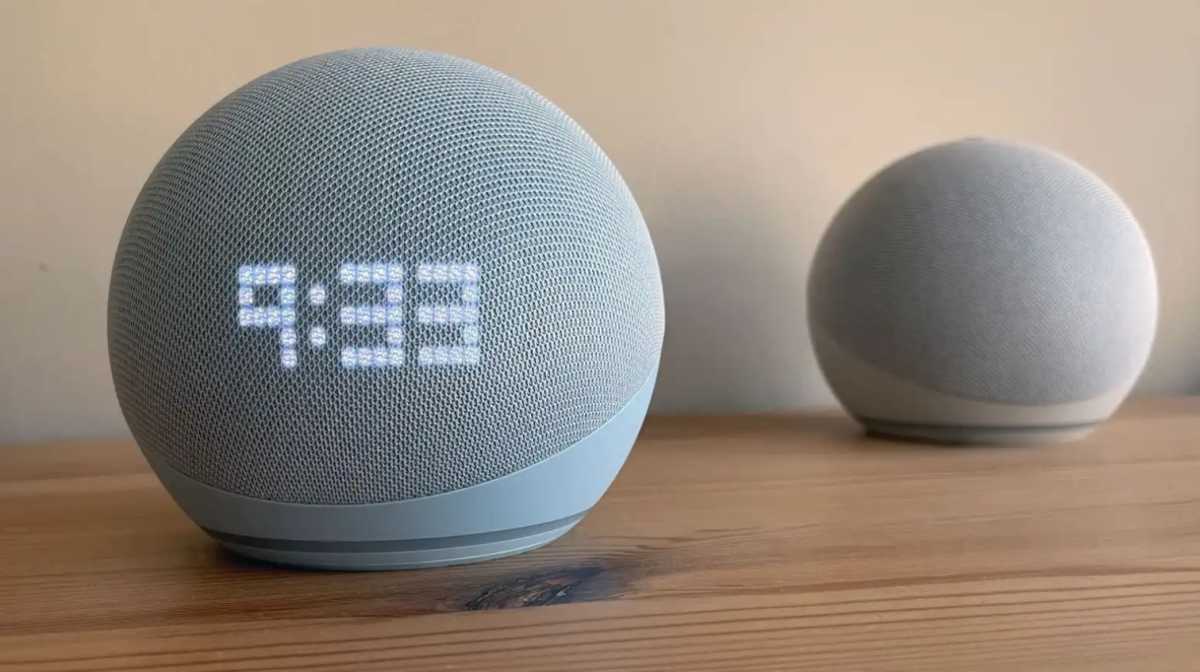 Foundry
The other prediction is that we'll see an Echo 5. In 2022, Amazon launched the Echo Dot 5, but left the regular Echo with no update, saying it was perfectly good as it was. Maybe that's still the case: we'll just have to wait and see.
TV manufacturers bring out new ranges every year, and there's a chance Amazon might start doing the same. The impressive Omni QLED was unveiled in September 2022, so we could see a new version or potentially another new TV.
Jim Martin / Foundry
Software
The other half of Amazon's event is services. Or software, as you might call it. Alexa's bound to learn some new tricks, some of which could be tied into new hardware.
One of the big limitations (as anyone with flaky broadband will know) is that Alexa can't do much without an internet connection. A more powerful processor in, let's say, an Echo 5 could allow Alexa to process speech locally. This would be limited to a selection of the most popular commands such as "Alexa set a timer for 15 minutes".
To be fair, Alexa can already tell you the time and turn on lights and smart plugs without an internet connection, but you need to enable that (Local Voice Control) in the Alexa app first. My hope is that this can be expanded to include new things like setting reminders, timers and other basic features.
Not many people use Alexa for much more than doing the basics, but the reason – I think – is because the assistant is just too dumb and frustrating to use for so much of the time. What everyone wants is 'proper' artificial intelligence – a real assistant that actually helps you out and makes your life easier.
Let's hope that Amazon has made strides in this department in 2023.